Its HERE
Im so excited :)
I made a really quick Halloween LO
using picz from CHICAGOWEEN
I really like these Scrapworks Flea Market stickers
and I found these foam glitter Spellbound stickers at Target yesterday for 50% off!
I love that TREE so spooky :)
at the bottom I used these little teeny stickers by Carolees Creations
to spell out everyones names :)
*side track*
I just got done watching Greys is anyone else confused by the Denny thing?
what in the world is going on!
sorry so random one last thing before I go
I wanted to share a pic of me & my new FAKE hair :)
LOL
I got PINK extentions put in woot woot :)
this is the cause of me working at a hair school
every day I leave thinking I need to do something crazy to my hair!
I LOVE HEADBANDS :)
Isnt this one from JCrew cute?
(The one I'm wearing above is also from JCrew)
I wish I could afford accessories from Jennifer Behr
Like this PINK number worn by Blair on Gossip Girl
BUT seriously $198?!....if only I was a Baller...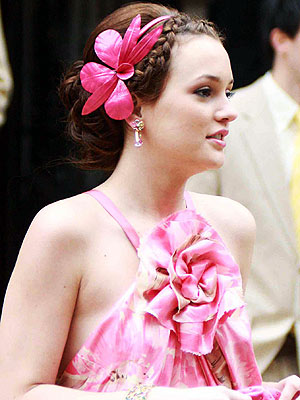 all right time for me to go to sleep :)
Have a GREAT weekend!!!!!!!!!!!!!